Mount up and ride with us beneath the cool canopy of aspens to breathtaking vistas above the timberline and the spectacular back country of Colorado's beautiful White River National Forest and Flat Tops Wilderness area....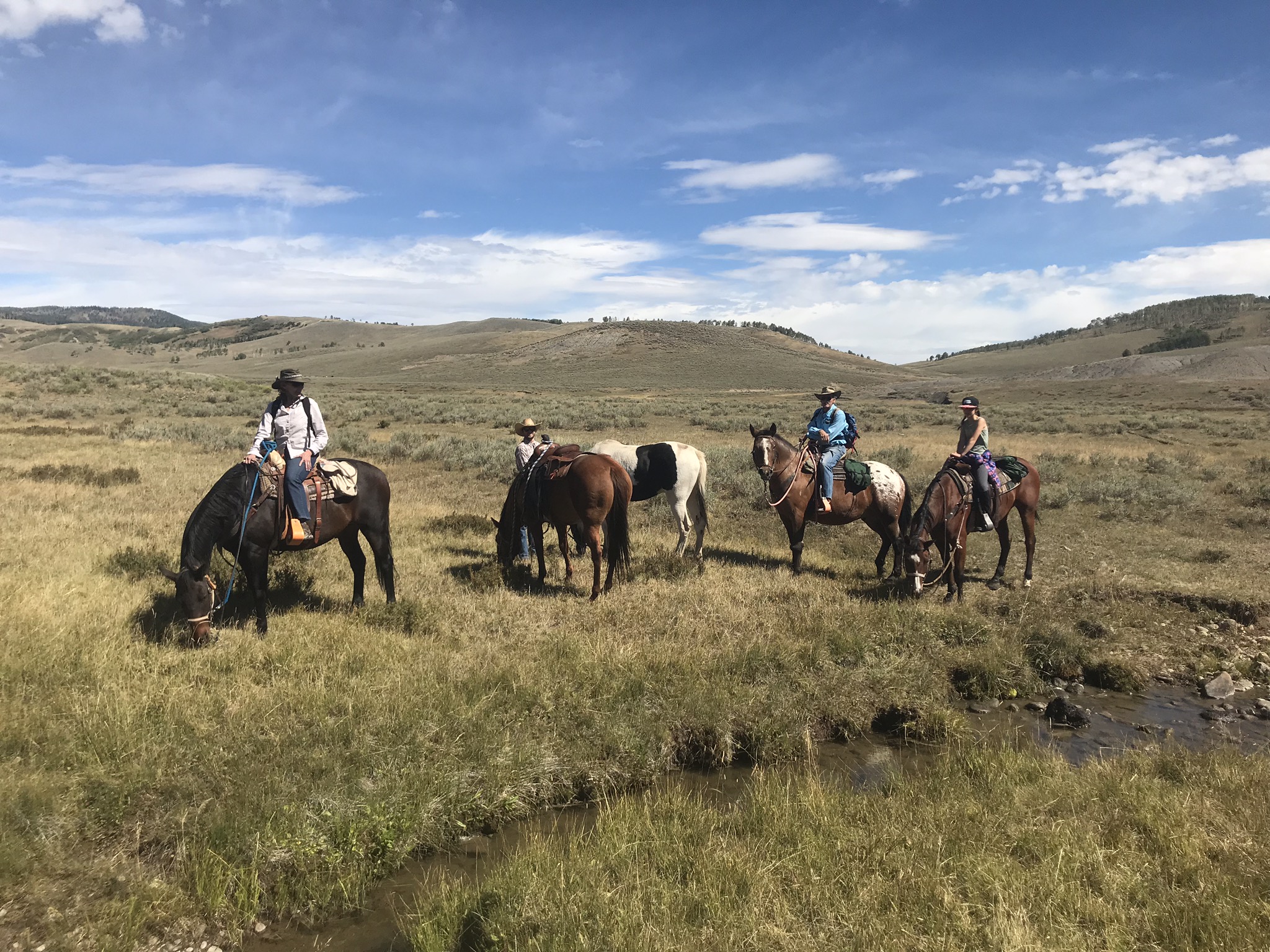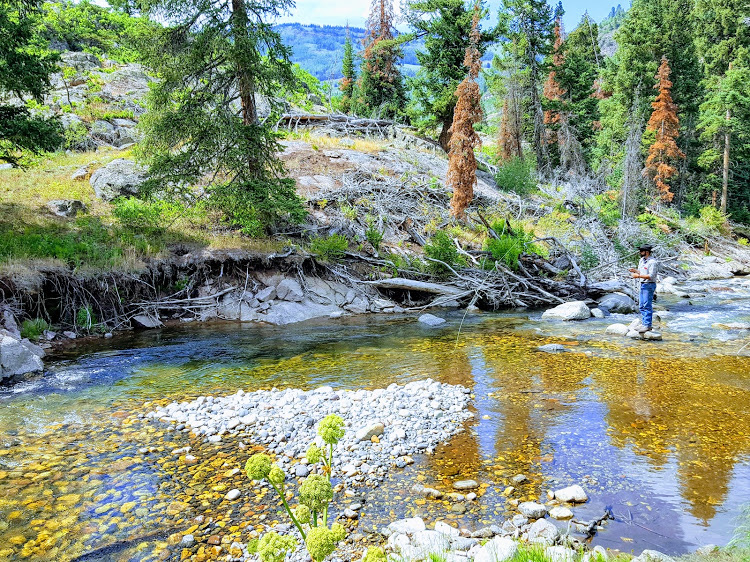 Welder Outfitting Service provides personalized back country guide services.
**These trips take you into some of the breathtaking mountains of the Flat Tops Wilderness**
Day Rides
We offer a verity of guided horseback trips as well and great fishing opportunities for clients going out, by the day.
Experienced guides and wranglers. Lunches and fish cook outs and personalized trips for private groups are offered.
Pack Trips
Base Camp On the East Marvine

Welder outfitting provides all the amenities of home in a beautiful wilderness. Great for families and folks wanting a great base camp to ride and explore from.

Progressive Travel
The Flat Tops Wilderness is the summer home of one of the largest elk herds in North America and this vast backcountry offers hundreds of square miles to explore.
There are countless lakes and streams that offer the angler great fishing opportunities. Native Cutthroat, Brookies or Brook Trout, Browns and Rainbows can all be found in this area. By the way, our guides love to fish!
Welder pack trips are easily tailored to each family or group. Whether it is horseback riding, fishing, or just exploring, every trip is customized so that each group can pursue their special interests. From a base camp, we can venture out on daily forays to explore the surrounding area. Different activities are planned for each day, returning late afternoon for relaxing and dinner in camp.
Progressive trips are perfect for those who want to see as much of this beautiful wilderness as possible. Each morning we pack up and head to a new destination and stop along the way in the most scenic areas. We can also customize a combination of services - progress at a comfortable pace and still include several camp.